Stretching into position: 5th annual charity yoga marathon on midsummer's day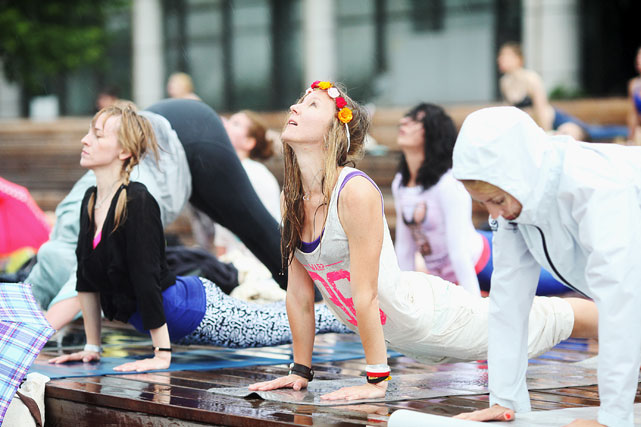 People with any level of yoga can take part in the marathon. Source: Press photo
The fifth annual Charity Yoga Marathon is due to take place in Moscow's Afimall City shopping mall on international Yoga Day, June 21.
The marathon's goal is to help children with serious locomotive diseases. People can both donate and take part in the marathon. This year the journal aims to help four children from Moscow's Center of Humanitarian Programs to purchase special metal spinal support systems, for which they need to raise $18,339 (one million rubles).


Leading yoga teachers from all over Russia will gather to host the marathon and do 108 Surya Namaskar sun salutations. People with any level of yoga can take part in the marathon. Tutorial videos showing how the salute to the sun is performed can be seen at: www.yogajournalmarathon.ru.
"We held our first marathon five years ago and I am happy that for many participants it has already become a tradition," said Ellen Verbeek, editor-in-chief of Yoga Journal. "Yoga and charity go arm in arm and I am proud that so many people are taking part in our event every year. I hope we will collect more money this year and help more children."
The event has raised more than 3.5 million rubles over the past five years - worth over $64,186 at current exchange rates.


To register or donate go to: www.yogajournalmarathon.ru
All rights reserved by Rossiyskaya Gazeta.