Natalia Osipova and Ivan Vasiliev will perform 'Solo for Two' in New York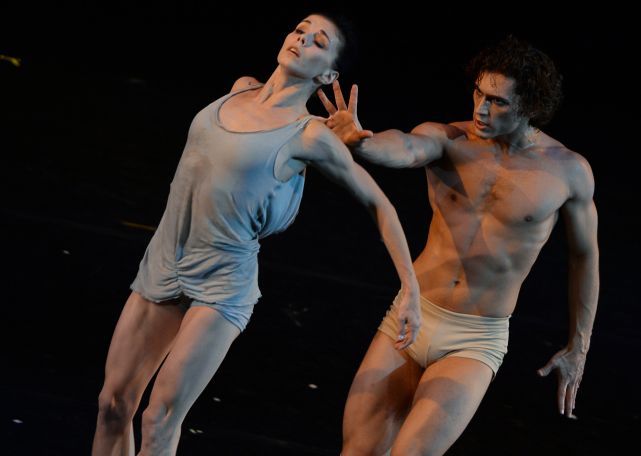 Ballet dancers Natalia Osipova and Ivan Vasiliev performing a scene from Solo for Two ballet. Source: Vladimir Vyatkin / RIA Novosti
Russian ballet stars Natalia Osipova and Ivan Vasiliev will bring their production "Solo for Two" to New York for performances Aug. 7 and 8. Both are alumni of the Bolshoi ballet and St. Petersburg's Mikhailovsky Ballet, but this performance highlights their talents as solo artists.
The work, which debuted last year in Los Angeles, features dances by three contemporary choreographers set to a mix of live and recorded music. It has received positive reviews in both the U.S. and the U.K.
These performances will be the first in New York and take place in the New York City center.
All rights reserved by Rossiyskaya Gazeta.