Council of European Union extends economic sanctions against Russia until Jan 31, 2016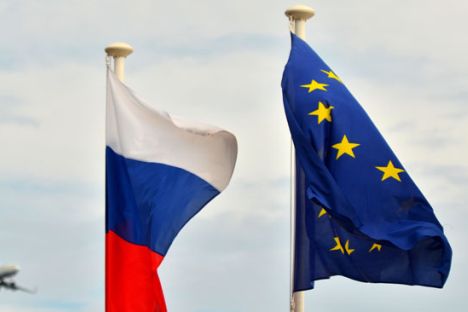 The EU sanctions envisage restricted financing of large Russian banks and ban exports of high-tech equipment for the energy sector. Source: RIA Novosti
The Council of the European Union on Monday formally extended the economic sanctions against Russia until January 31, 2016, press officer for the Foreign Affairs Council Susan Kiefer has said.
"EU has extended economic sanctions against Russia until 31 January 2016, with a view to complete implementation of Minsk agreement," she tweeted.
The EU sanctions envisage restricted financing of large Russian banks and ban exports of high-tech equipment for the energy sector and the selling of weapons and certain types of dual-use commodities.
The supplementary 'black list', valid until September 15, puts a freeze on assets and bans travel to EU countries for 151 persons and 37 companies and organizations accused by the European Union of destabilizing Ukraine.
All rights reserved by Rossiyskaya Gazeta.