Labor Ministry alarmed by in mortality increase to 2010 levels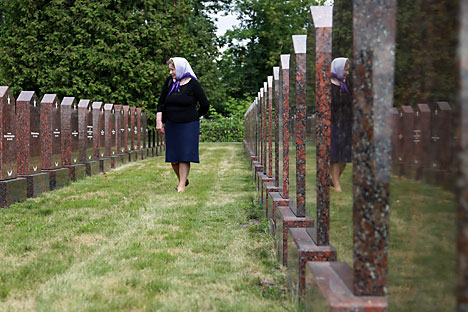 According to the WHO statistics, Russia currently has a life expectancy of 69, placing it alongside fellow former Soviet republics Kyrgyzstan, Uzbekistan and Tajikistan, and just ahead of Kazakhstan, Nepal and Mongolia. Source: EPA
The Russian Ministry of Labor is concerned by a recent decline in the birth rate and a serious increase in the mortality rate which has reached levels seen five years ago.
"The mortality rate looks very alarming. So far it exceeds the figures from all previous years, we have slipped to the 2009-2010 indicator. However, we do hope that the measures the Health Ministry must take as part of implementing the president's instructions will enable us to change this situation," the head of the ministry's department for analysis and forecast, Vitaly Kolbanov, told the ministry's collegium on Friday.
"The birth rate has gone down" too, he said, though noting that this indicator still "remains at quite an acceptable level."
On June 10 Russian Prime Minister Dmitry Medvedev said at a meeting on demographic issues that in the first four months of 2015 Russia's mortality rate rose 3.7%, and ordered to develop a set of measures to improve the situation.
All rights reserved by Rossiyskaya Gazeta.