Japan to test Russian anti-cancer medicine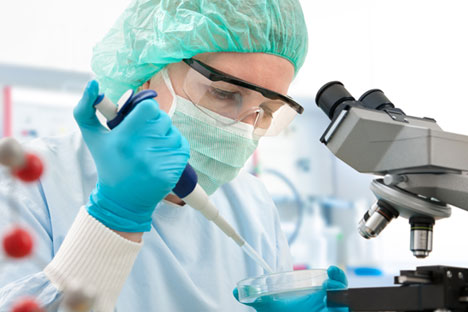 The new anti-cancer medicine was developed by the Novosibirsk-based Russian Siberian Institute
Japanese pharmaceutical company Takeda and scientists from the Novosibirsk-based Institute of Chemical Biology and Fundamental Medicine will conduct joint tests of a new anti-cancer medicine that was developed by the Novosibirsk-based Russian Siberian Institute, Russia's office of Takeda said.
"Developing this project in partnership with Takeda, we get an opportunity to do planned research in a short period of time and use the most advanced methodological approaches and technologies," Valentin Vlasov, Head of the Russian Siberian Institute said. "Preliminary research gives us hope that an innovative medicine for the treatment of tumors and probably viral diseases will be created."
The healing potential of the medicine will be assessed and the treatment strategy will be developed by Takeda's Shonan research center.
The Japanese company also concluded an agreement with the Novosibirsk Institute of Cytology and Genetics that will allow Takeda scientists to use unique testing methods of biomedical data developed by the institute in order to streamline scientific developments.
All rights reserved by Rossiyskaya Gazeta.