Russia seeks Japanese participation in Kuril developmental projects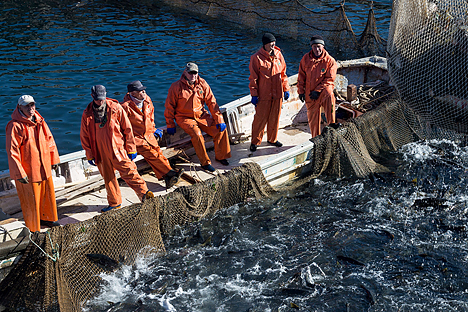 Sakhalin's acting governor said Japan was welcome to participate in a Russian federal socio-economic program for the development of the Kuril Islands.
Japanese participation will be welcomed in the Russian federal special purpose program for the socio-economic development of the Kuril Islands, acting Sakhalin Governor Oleg Kozhemyako said last week. The nine-year federal program, which will be implemented next year, seeks to improve living standards in the sparsely populated islands.
"If Japan is not interested, we could also propose that other neighboring countries such as South Korea take part in the program," Kozhemyako said.
"The idea of inviting Japanese companies to the Kurils can be put into practice," Petr Samoylenko, head of the Vladivostok-based Regional Center for Asian-Pacific Studies in the Russian Institute for Strategic Studies told RBTH.
"As the territory is and will stay Russian, inviting Japan to participate in the regional economic initiatives, can help to avoid much of the political rhetoric and find a consensus beneficial for all," he added. Japan claims four islands in the Southern Kuril chain.
"It's also within Russian interests to diversify its Foreign Economic Activities in the Far East and to include all major Eastern powers – Japan, China and Korea," Samoylenko said. "All of them are interested in participating in lucrative investment projects in the Russian Far East."
All rights reserved by Rossiyskaya Gazeta.