Russia, Philippines sign new air services agreement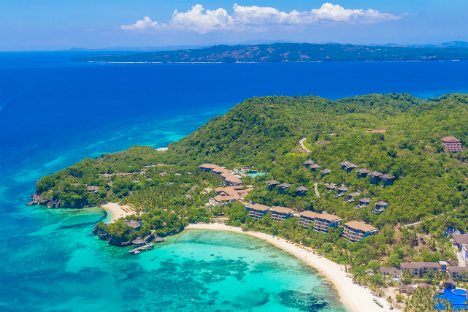 As per the new agreement, Philippine carriers can conduct operations between any point in the country and three destinations in Russia
Aerial view of Boracay island, Philippines. Source: Shutterstock / Legion-Media
Russia and the Philippines signed a new air services agreement that expands the number of direct flights between the countries, The Philippine Star reported on its website.
The agreement, which is an amendment to the 2009 Philippine-Russia Air Services Agreement, was signed by Jose Perpetuo Lotilla, the Philippines' Transportation and Communication Undersecretary and Sergey Seskutov, Deputy Director, State Policy in Russian Civil Aviation Department, according to the paper.
"The two sides worked very hard in these two days but I feel that we were able to come to an understanding that is mutually beneficial and one that significantly expands cooperation between our countries," the paper quoted Lotilla as saying.
As per the new agreement, Philippine carriers can conduct operations between any point in the country and three destinations in Russia, including Moscow, the paper said, adding that Aeroflot would be able to market the Philippines as a destination using their wide networks and alliances.
"We are confident that the new arrangements will help us meet our targets for Russia and the CIS," Philippine Tourism Undersecretary Benito Bengzon Jr. told the Philippine Star.
All rights reserved by Rossiyskaya Gazeta.