Russian ambassador accuses UK authorities of violating international obligations on Russian diplomats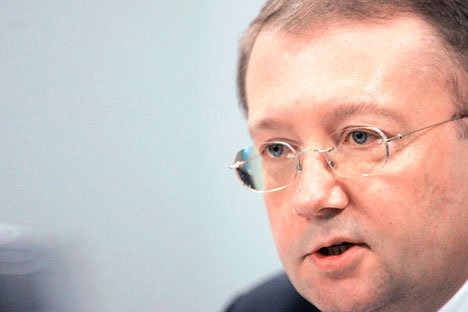 Russian Ambassador to the United Kingdom Alexander Yakovenko has accused the British authorities of using bureaucratic tricks to push Russian diplomats out of the country.
"UK squeezes Russian diplomats out by visa chicanery, thus reducing Embassy staff," Yakovenko wrote on his Twitter account on Aug. 4.
"Incompatible with intl obligations" of the UK, the ambassador stressed.
On Aug. 3 the Russian Embassy to the UK also published a press release warning tourists that possession of a UK visa was no guarantee that the British immigration service would not have questions for them.
The embassy reported that a Russian woman with a British visa who had visited the UK on a number of occasions was searched and questioned by British border guards for about seven hours.
The embassy said it was ready to provide assistance in getting in touch with the Russian citizen if she is ready for communication.
The case of a Russian woman detained recently in a London airport without any grounds for a check, which lasted over seven hours, is not the only one, the Russian embassy in the UK said.
"We would like to confirm that this case is not the only one (we intend to make public other similar violations of our citizens' rights). The Russian citizen affected is not different from the dozens of thousands of our fellow citizens going to the UK for tourism or private purposes every year," the Russian embassy said.
All rights reserved by Rossiyskaya Gazeta.