Underwater search for freediving champion Natalia Molchanova called off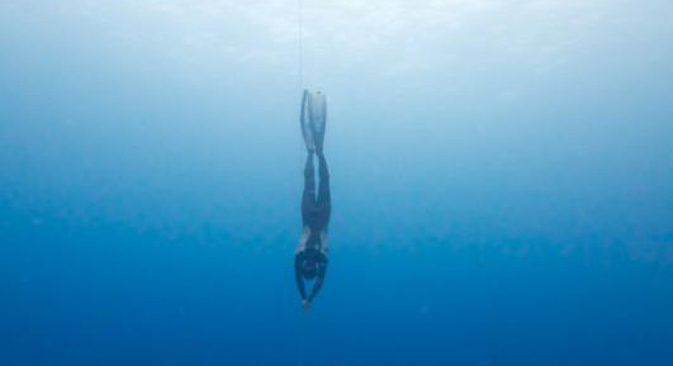 Russian freediver won an unprecedented 23 world championships
Natalia Molchanova. Source: molchanova.ru
An extensive underwater search for freediving world champion Natalia Molchanova, who went missing in the vicinity of Spain's Balearic Islands on Aug. 2, has failed to locate the body of the diver. The search was called off on Aug. 5 but a group of rescue workers will continue looking for the 53-year-old athlete on the surface.
The Russian went missing about three kilometers to the northwest of the port of La Savina on the island of Formentera while on a routine group dive to a depth of 30 to 40 meters without fins.
According to National Geographic, at some point, she was separated from the group and was probably caught in a strong undercurrent. Local rescue services reported that strong underwater currents are known to occur in the area.
Natalia Molchanova during the World Championship 2010 in Japan. Source: molchanova.ru
Molchanova, who started practicing freediving when she was 40, holds seven of the eight current world records. Two months before the tragedy, Molchanova won two gold medals at the freediving world championships in Belgrade, bringing her total of world championship gold medals to 23.
Only two people in the history of freediving have achieved similar results – Austrian Herbert Nitsch, who has set records in all freediving disciplines, and Molchanova's son Alexey Molchanov, who holds world records in diving for length and depth in fins.
Molchanova was able to hold her breath for more than 9 minutes, to dive to a depth of 101 meters using a monofin and swim 234 meters underwater on a single breath.
All rights reserved by Rossiyskaya Gazeta.