Russia's Nabiullina wins Central Bank Governor of the Year award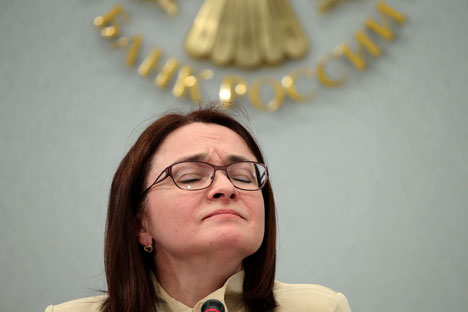 Nabiullina received the award for skillfully fighting the economic crisis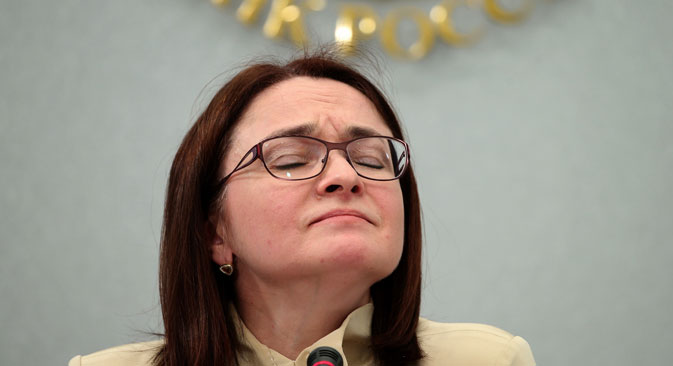 Elvira Nabiullina gives a press conference following a meeting of the Central Bank Board of Directors. Source: Newscom/Vostock-Photo
Russia's Elvira Nabiullina was named the Central Bank Governor of 2015 by Euromoney magazine on Wednesday. She received the award for skillfully fighting the economic crisis and her "efforts to combat the macroeconomic storm engulfing the Russian economy through prudent policy measures."
"A perfect storm has faced Russia and its foreign investors over the past year," the magazine wrote. It added that dramatic efforts were made by the Central Bank to stabilize the currency and support liquidity with the transition to a floating exchange rate. This helped to build investor confidence in the Russian Central Bank, according to the magazine.
The magazine also noted that under Nabiullina's leadership, the Central Bank was able to adapt the economy to low oil prices and avoid a banking crisis.
Euromoney, the global financial and banking magazine, has been choosing the best central bank governors for almost 30 years. The winners in 2014, 2013 and 2012 were Reserve Bank of India Governor Raghuram Rajan, Mexico's Central Bank Chief Agustin Carstens and Canada's Central Bank Governor Mark Carney respectively.
Based on reports published by Vedomosti and Euromoney.
All rights reserved by Rossiyskaya Gazeta.