Ukraine publishes new sanctions lists of 388 individuals and 105 companies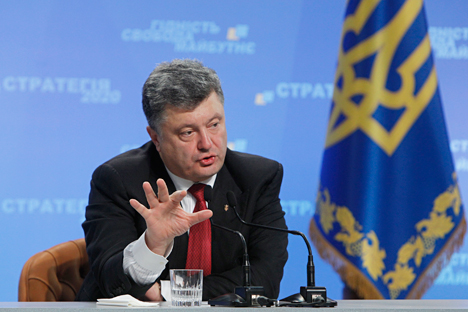 The decree enforcing the September 2 resolution of the Ukrainian National Security and Defense Council on the application of personal sanctions to a number of individuals and legal entities has been posted on the official website of Ukrainian President Petro Poroshenko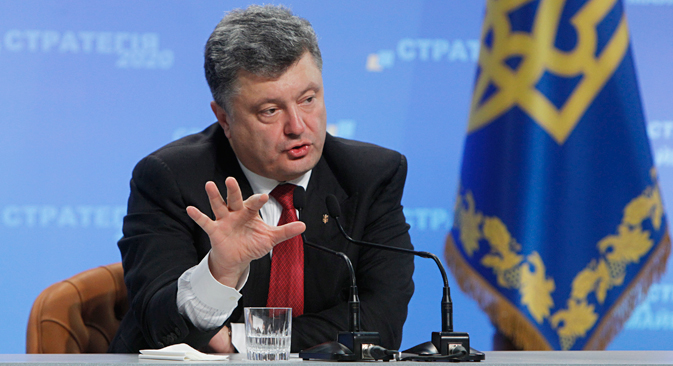 Ukrainian President Petro Poroshenko. Source: Reuters
The decree enforcing the September 2 resolution of the Ukrainian National Security and Defense Council on the application of personal sanctions to a number of individuals and legal entities has been posted on the official website of Ukrainian President Petro Poroshenko on Sept.16.
The presidential decree is supplemented with two attachments with full lists of the individuals and companies to which sanctions and other restrictive measures are applied for one year.
Earlier the Ukrainian presidential press service said that the list comprises 388 individuals and 105 legal entities from Russia and other countries to which sanctions apply.
The list of individuals includes 86 international observers who monitored elections in Donetsk and Lugansk regions and Crimea. The sanctions ban them from entering Ukrainian territory.
Sanctions have been imposed against state airlines Aeroflot, VIM Avia, Gazprom Avia, Donavia, Kogalymavia, Orenburg Airlines, Polet, Red Wings, Rossiya, RusJet, RusLine, S7, Transaero, Ural Airlines, Yakutia, Yamal and others.
All rights reserved by Rossiyskaya Gazeta.