Paris ready to resume work of French-Russian economic cooperation committee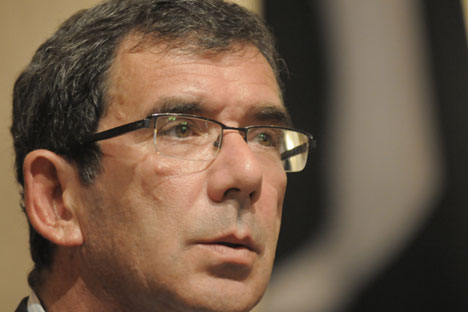 France is getting ready for more active economic cooperation with Russia, because the way out of the Ukrainian crisis is already seen, French Ambassador in Russia Jean-Maurice Ripert told reporters during the opening of the French visa center in Moscow on Oct. 12
Jean-Maurice Ripert. Source: EPA
France is getting ready for more active economic cooperation with Russia, because the way out of the Ukrainian crisis is already seen, French Ambassador in Russia Jean-Maurice Ripert told reporters during the opening of the French visa center in Moscow on Oct. 12.
"Before the end of this year and in early 2016 we will again convene a committee for economic and financial cooperation co-chaired by Russian Minister of Economic Development Alexei Ulyukayev and French Minister of Economy Emmanuel Macron. Our goal is to think over how to strengthen Russian investment in France," the ambassador said.
Last time the committee met in 2013, he said.
"Since then it has not met due to the political situation. Probably, we did not agree on several issues, the situation around Ukraine. Now we believe that France, Germany, Russia and Ukraine have worked well. We believe that we are on the way out of the Ukrainian crisis. We should prepare the future for this," Ripert said.
All rights reserved by Rossiyskaya Gazeta.