Dmitry Medvedev to visit Cambodia in November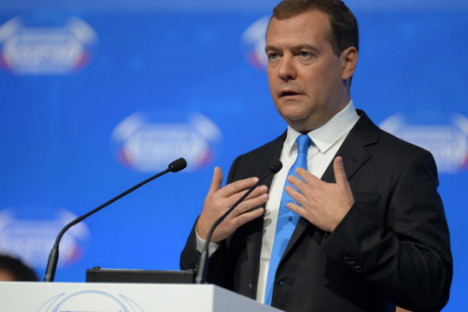 The visit will most likely take place on November 23-24.
Russian Prime Minister Dmitry Medvedev will visit Cambodia in November, The Cambodia Daily said, citing Cambodian Prime Minister Hun Sen.
"If there is no change, the Russian prime minister will visit Phnom Penh on the 23rd and 24th of November this year," Hun Sen said, according to the paper.
Medvedev will become the first foreign official to cross the Techno Skybridge, an overpass that is currently under construction on Phnom Penh's Russian Federation Boulevard that is due to open on November 21, the paper said.
Cambodia was an ally of the Soviet Union during the Cold War. Ties between Moscow and Phnom Penh, which have remained cordial over the last two decades, received a major boost when Cambodia extradited Russian fugitive tycoon Sergey Polonsky in May 2015.
All rights reserved by Rossiyskaya Gazeta.