Russia to increase Arctic military deployment, build Kuril base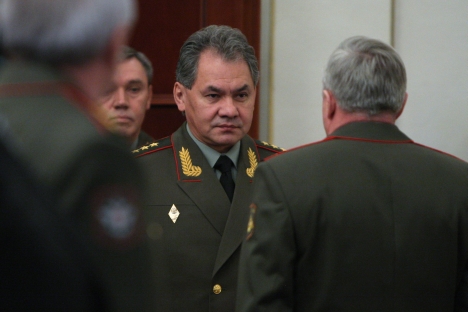 There will also be a new base in the Chukchi autonomous region.
The Russian Defense Ministry is finalizing the deployment of a military base on the Arctic Island of Kotelny, a part of the Novosibirsk Islands, Russian Defense Minister Sergei Shoigu said on October 22.
"We are not keeping this a secret. We have practically created a base on the Novosibirsk Islands, the Island of Kotelny. This is a big military base, a modern complex possessing everything it needs to equip those boundaries," Shoigu said at a press conference.
A slightly smaller base will open on the Wrangel Island, and there will be bases on Cape Schmidt, the eastern coast of the Chukchi autonomous region and the Kurils, he said.
All rights reserved by Rossiyskaya Gazeta.