Syria may hold parliamentary elections in May 2016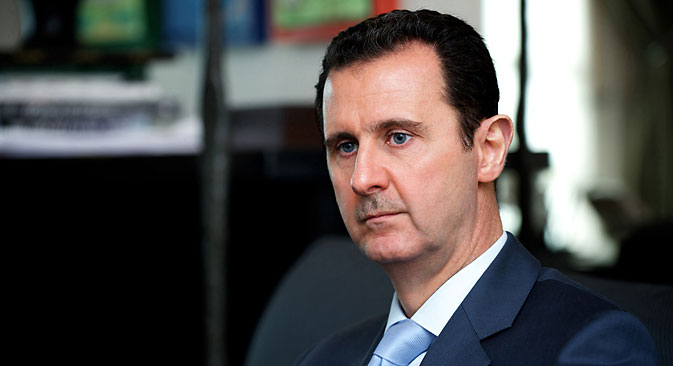 Syrian President Bashar al-Assad.
AFP/East News
Russian observers to be there, said State Duma deputy Sergei Gavrilov
Russian observers will monitor the parliamentary elections that Syria is expected to hold next year, State Duma deputy Sergei Gavrilov (the Communist Party) told reporters on Oct. 28.
"Our observers will go to the parliamentary elections in Syria; we went there last year as observers of the presidential elections and we will go there for the parliamentary elections," Gavrilov said.
The precise date of the Syrian parliamentary elections has yet to be chosen, but they are likely to be held in May 2016, he said.
State Duma deputy Alexander Yushchenko (the Communist Party) who has visited Syria within a Russian delegation told Interfax earlier that Syrian President Bashar al-Assad informed Russian parliamentarians about the readiness to hold parliamentary elections.
"At our meeting Mr. al-Assad expressed readiness to discuss amendments to the Syrian constitution and to hold free parliamentary elections involving all the political forces aimed at the prosperity of the Syrian Republic," Yushchenko said.
All rights reserved by Rossiyskaya Gazeta.