Emergency Situations Ministry: 4 victims of Sinai air crash identified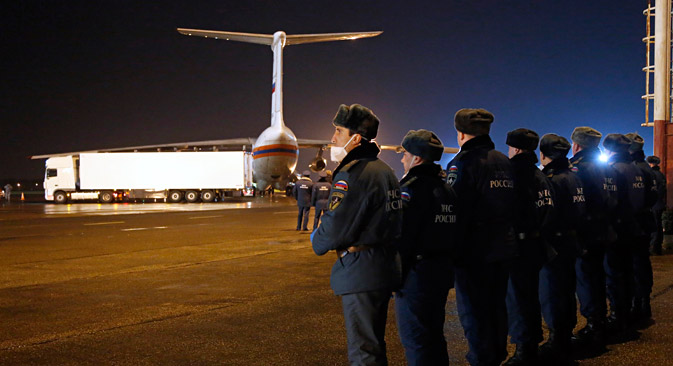 Russian Ministry for Emergency Situations employees stand in front of a truck (L, back) preparing to load the bodies of the victims of a plane crash from a ministry's airplane in St.Petersburg, Russia, 02 November 2015
EPA
40 psychologists are providing help to the victims' relatives, Emergency Situations Ministry said
Four of the victims of the crash in Egypt of a plane which carried Russian tourists have been identified, Yulia Shoigu, the chief psychologist at the Russian Emergency Situations Ministry, said at a meeting.
"Four bodies have by now been identified," she said.
Forty psychologists are providing help to the victims' relatives, Shoigu said.
"Twenty-three specialists work directly at the bureau of forensic medical examination," she said.
All rights reserved by Rossiyskaya Gazeta.