Kogalymavia blames external impact for airplane crash in Egypt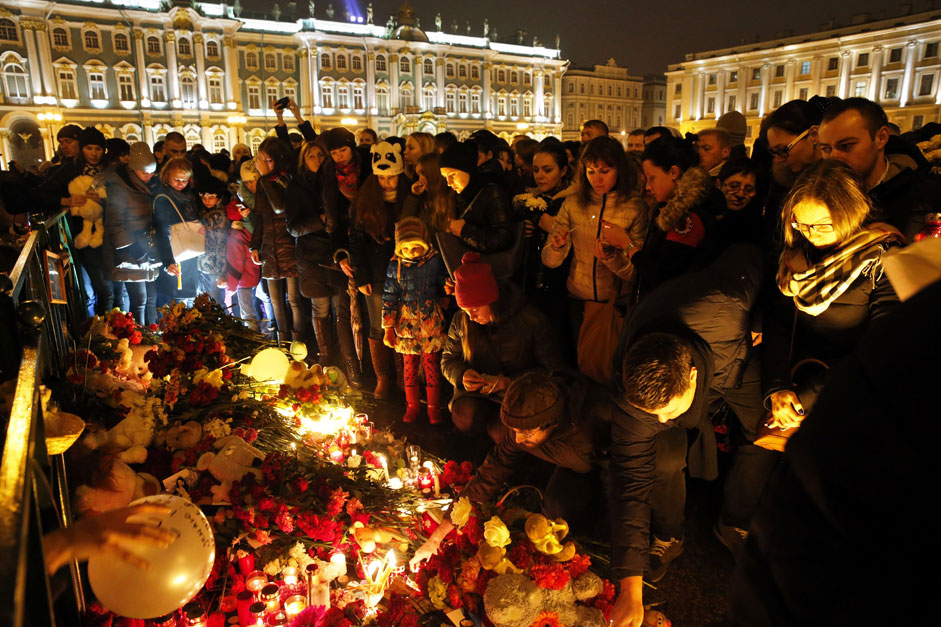 Russian people lay flowers and light candles to the memory of victims of the Russian MetroJet Airbus A321 accident in Sinai, Egypt, at the Dvortsovaya Square in St. Petersburg, Nov. 1
EPA / Anatoly Maltsev
The only explanation why the airplane broke up in midair is an external impact, the administration said
The only reasonable explanation as to why the A321 airplane broke up in midair is an external impact, the administration of the Kogalymavia air carrier has said.
"The only coherent reason could be a mechanical impact on the aircraft," Kogalymavia Deputy General Director for Flights Alexander Smirnov told reporters.
"There is no combination of system shutdowns that could lead to the plane's destruction in midair," he said.
Depressurization alone could not have caused the air crash, Smirov said.
"Whenever depressurization happens, the crew puts on oxygen masks and passengers also do so. In this case the crew urgently shifts to a lower altitude, confines the situation and lands on an alternate airfield if necessary," he said.
The A321 airplane of Kogalymavia en route from Sharm-el-Sheikh to St. Petersburg crashed on the morning of October 31 in the north of the Sinai Peninsula near the town of al-Arish. All 224 people onboard died in the crash.
All rights reserved by Rossiyskaya Gazeta.