Moscow says its position on Assad's future unchanged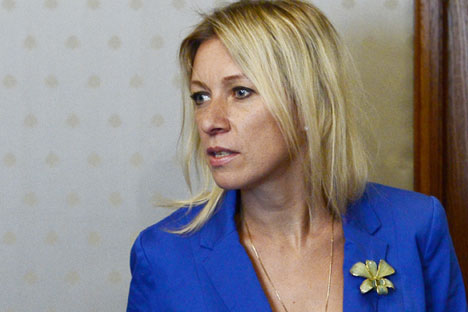 Maria Zakharova: Moscow has never said whether it supported or did not support Assad
Getty Images
Russia's position on settling the crisis in Syria remains unchanged, Russian Foreign Ministry said
Russia's position on settling the crisis in Syria and on Syrian President Bashar al-Assad's future remains unchanged, Russian Foreign Ministry spokesperson Maria Zakharova said.
"We have taken note of new attempts by Western media outlets to present the situation in such a way so as to allege that Russia has changed its position regarding Assad's fate. I can reaffirm that the Russian position regarding a settlement in Syria has not undergone changes," Zakharova said.
Moscow has never said whether it supported or did not support Assad, she said.
"Russia has firmly followed the line that it is the Syrian people who are supposed to decide on the fate of the president of a sovereign Syria. The preservation of Syria's statehood is fundamentally important to us," she said.
All these principles are formulated in the Geneva communique, UN Security Council documents and a statement by a contact group on Syria adopted in Vienna on October 30, she said.
"We will be curbing attempts by Western media to distort Russia\'s approach towards a settlement in Syria by juggling with quotes," she said.
All rights reserved by Rossiyskaya Gazeta.