Charlie Hebdo publishes caricatures of Russia's A321 crash in Egypt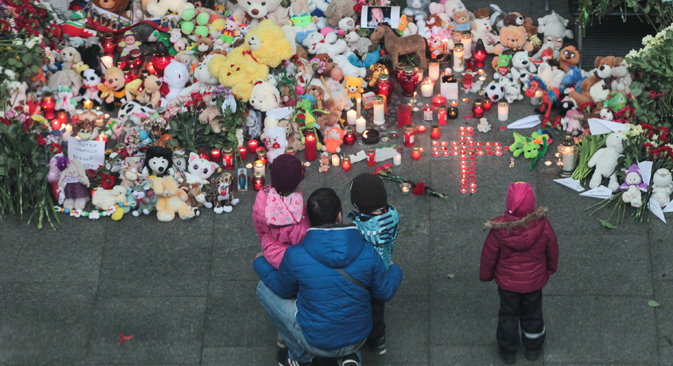 The plane crash in the sky over Egypt claimed the lives of 224 people.
Anatoly Medved / RG
French magazine published two caricatures of the crashed Russian plane
France's Charlie Hebdo magazine has published two caricatures of the crashed Russian A321 in Egypt, Russia's REN TV channel reported.
"The first caricature shows flying bodies and the aircraft wreckage falling on a terrorist. The text under the caricature says: "Russian aviation intensifies its bombings," the TV channel reported.
Commenting on the caricature, Federation Council foreign affairs committee member Igor Morozov said that it is blasphemy and mockery of the memory of the crash victims.
"It is impermissible to mock the crash that happened on Sinai. Charlie Hebdo's aspiration for originality is simply shocking. One unwillingly recalls the tragedy that happened at the [Charlie Hebdo] editorial office in January 2015. It seems to me that journalists themselves provoke violence," Morozov said.
"This is a rather dubious edition and many do not accept it, many feel insulted by what is published by this edition," Dmitry Peskov told.
"At least, Russia is awaiting explanations from the culture minister of France," first deputy chairman of the Defense and Security Committee of the Federation Council, the upper chamber of Russia's parliament, has said.
All rights reserved by Rossiyskaya Gazeta.