Alexander III shrine to be opened for DNA study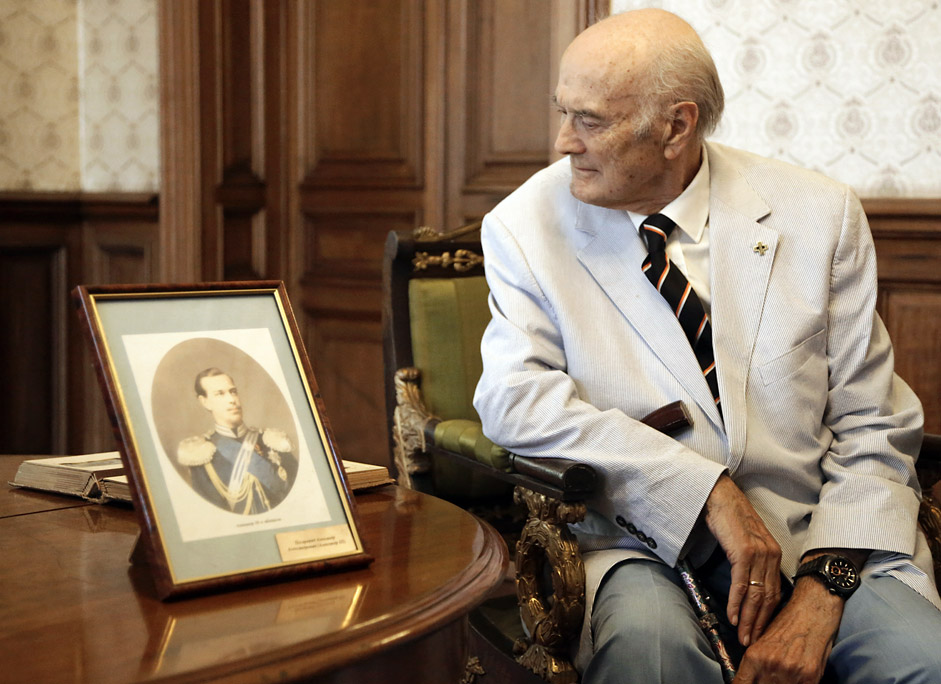 Prince Dmitry Romanov visits Emperor Alexander III's Massandra Palace
Maks Vetrov/RIA Novosti
The emperor's remains will be exhumed; their samples will be sent to Moscow
Experts are planning to start studying the remains of Russian emperor Alexander III this week in a new DNA study whithin the criminal probe into the death of the last Russian tsar family.
"It is expected that the shrine of Emperor Alexander III in the St. Peter and Paul's cathedral in St. Petersburg will be opened up on Tuesday," a source with the knowledge of the situation told Interfax on Nov.23.
The emperor's remains will be exhumed and their samples will be sent to Moscow to be studied.
Russia's Investigative Committee resumed the investigation into the death of the last Russian emperor Nicholas II and his family this September. Investigators said that additional studies were organized to confirm the authenticity of the remains of Nicholas' children, Tsesarevich Alexei and Grand Duchess Maria. Their remains are currently kept in the State Archive in Moscow.
The Remains of Emperor Nicholas II and his spouse were delivered to Moscow for the purposes of the study together with pieces of clothing containing blood samples of Alexander II.
The new DNA study is confirming earlier conclusions of the authenticity of the remains of the last Russian imperial family that was executed by Bolsheviks in the Urals, Yevgeny Rogayev, head of the human genomics and genetics department of the Institute of General Genetics of the Russian Academy of Sciences, told Interfax in November.
All rights reserved by Rossiyskaya Gazeta.