Russia, Cambodia sign 10 agreements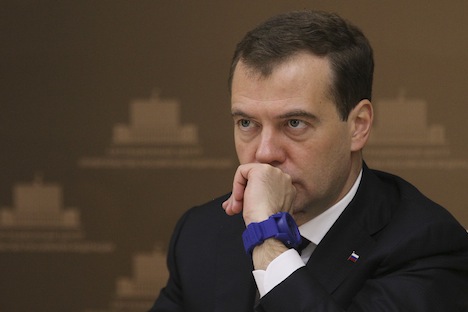 Moscow, Phnom Penh agree to combat terror and money laundering
Cambodia and Russia signed 10 agreements on Nov. 24 at the Peace Palace in Phnom Penh. The deals, which look to promote cooperation and bilateral ties, were signed by senior officials in the presence of Russian Prime Minister Dmitry Medvedev and his Cambodian counterpart Hun Sen.
The agreements covered information exchange on money laundering and terrorism financing, direct air services and nuclear energy. Other areas include information technology, healthcare and cultural exchange.
Medvedev visited Cambodia on a state visit this week, the first trip by a senior Russian to the kingdom leader since 1986.
The Russian prime minister visited the Angkor Wat temple complex before his official meetings.​