Russia: Closing Turkish border will reduce terrorist influx to Syria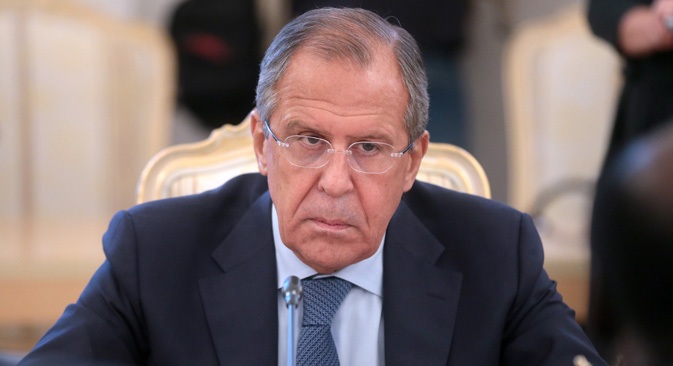 Sergei Lavrov says Moscow supports Hollande's proposal
The closure of the Syria-Turkey border will largely be solution to the problem of terrorism in Syria, Russian Foreign Minister Sergei Lavrov said on Nov. 27.
"We are convinced that by closing this border we will largely solve the task of eradicating terrorism in the Syrian territory," Lavrov told a press conference in Moscow.
"He (French President Francois Hollande) proposed some specific measures in order to close the border between Turkey and Syria," he added.
Moscow "actively supports this initiative, being open in terms of arranging some practical steps, of course, in an interaction with the Syrian government," Lavrov said.
All rights reserved by Rossiyskaya Gazeta.