100-year-old White Army general's daughter gets Russian citizenship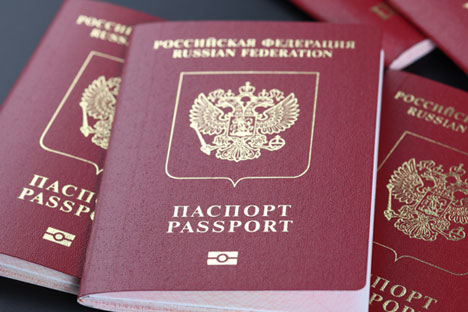 The baroness would like to visit Russia.
Photoxpress
Irene von Dreyer wished to obtain a Russian passport by her 100th birthday
Russian President Vladimir Putin has signed a decree granting the application filed by Irene von Dreyer, who wished to obtain a Russian passport by her 100th birthday, the official legal news portal said on Nov. 30.
"In accordance with Article 89(a) of the Russian Constitution I hereby decree that the application for Russian Federation citizenship by von Dreyer, Irene, born in Moscow on December 15, 1915, be granted," the document reads.
Her son Thomas told Interfax that his mother, who turns 100 on December 15, wants to restore her Russian citizenship.
Von Dreyer, a Russian emigre and daughter of a major general who served in Wrangel's army, now living in France, would like to obtain a Russian passport by her 100th birthday.
Gen. Vladimir von Dreyer. Source: Wikipedia.org
According to her son, she would like to get the passport as a birthday present. "She appealed to the fairness and nobleness of the Russian president and asked him to have the benevolence to issue her, an elderly lady from the Russian nobility, a passport and thus return her name to her homeland," he said, noting that his mother has already filled out all the documents required to obtain the Russian passport with the help of the Russian consul in France.
The baroness would like to visit Russia as a citizen of this country and "when the time comes, to meet with God and do so as a Russian woman, as a citizen of Russia," he said.
His maternal grandfather was a major general of the Russian army. For two years he fought against Bolsheviks in the army of General Wrangel.
In November 1920 his wife, with a young Irina, grandmother and uncle, left Russia aboard one of ships departing from Sevastopol.
"Even now my mother remembers how they were leaving Sevastopol," von Dreyer said.
Subsequently, the family reached and settled in France. The life of Russian emigres was far from easy, von Dreyer said.
"France is now accepting Syrians better than it once did Russians," he said.
All rights reserved by Rossiyskaya Gazeta.