Putin gives awards to Arctic Convoys veterans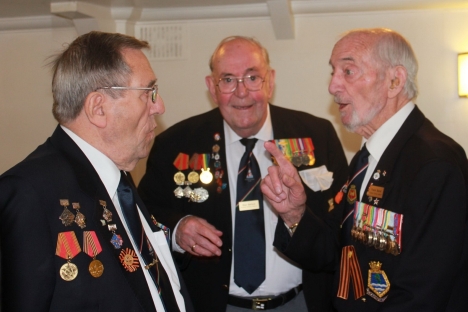 British sailors gather to commemorate Soviet-Allied cooperation during WWII. Source: Karina Vaikule
Russian President has issued a decree awarding Russian state awards to foreign citizens
Russian President Vladimir Putin has issued a decree awarding Russian state awards to foreign citizens, including participants in the Arctic Convoys in World War Two.
The presidential decree was published on the official legal information portal on Dec. 2.
The Ushakov Medal has been awarded to 68 British nationals for personal bravery and courage manifested in the Northern Convoys in the years of WWII.
Among the recipients of the Order of Friendship are Jean-Paul Herteman, honored president of the French Aerospace Industry Association, and Alla Mironik, chair of the public movement Organization of Veterans of the Republic of Moldova.
The Pushkin Medal has been awarded to Ian Craig Blatchford, director of the British Science Museum.
All rights reserved by Rossiyskaya Gazeta.