Russian nuclear submarine successfully launches Sineva ballistic missile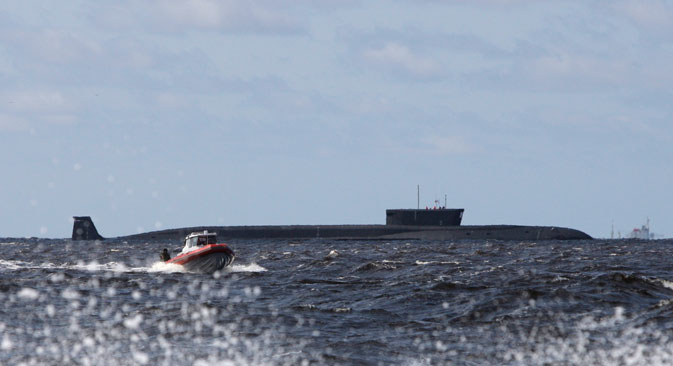 A new Russian nuclear submarine, Yuri Dolgoruky, is seen during sea trials near Arkhangelsk, Russia.Source: AP
Sineva ballistic missile successfully launched from nuclear missile cruiser in Barents sea - Defense Ministry
A Sineva intercontinental ballistic missile has been successfully launched from the Verkhoturye strategic nuclear-powered ballistic missile submarine deployed in the Barents Sea, the Russian Defense Ministry reported on Saturday.
"The crew of the Northern Fleet's Verkhoturye nuclear-powered ballistic missile submarine led by Cap. 1st Rank Dmitry Zelikov successfully fired a Sineva intercontinental ballistic missile (ICBM) from an assigned area in the Barents Sea upon the Kura range in Kamchatka on December 12," it said.
Source: YouTube/Звезда
"Readout data confirmed that the missile's warheads successfully reached the designated area at the Kura test range in the Kamchatka Peninsula," it said.
All rights reserved by Rossiyskaya Gazeta.