Russian specialists ready to assist North Korea count Amur tigers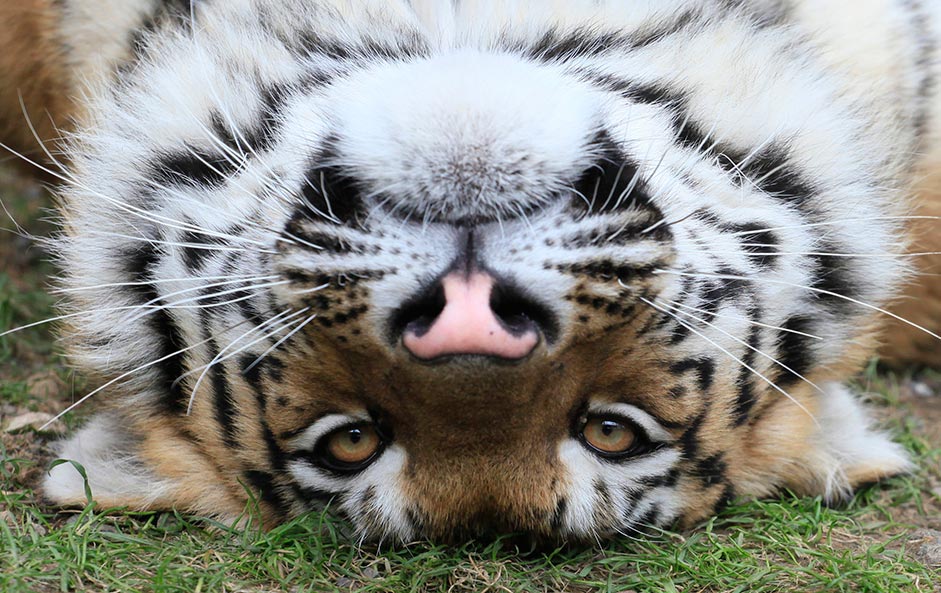 Bartek, a one-year-old male Amur tiger, looks out from an open-air cage at the Royev Ruchey zoo on the suburbs of Russia's Siberian city of Krasnoyarsk.
REUTERS / Ilya Naymushin
Some tigers may have gone to North Korea from Primorye
Russian scientists are ready to assist North Korea assess the potential presence of Amur tigers in the country, director of the Amur Tiger Center's Primorye branch Sergei Aramilev said.
"The Russian Natural Resources and Ecology Ministry and North Korean representatives are holding negotiations for the assistance of Russian specialists in the assessment of the tiger population in North Korea," Aramilev told reporters on Dec. 14. "If there are [Amur tigers] there, we can help count them."
Aramilev said North Korea could not work with the United States in wildlife conservation since Pyongyang had strained political ties with Washington. "Besides, North Korea is a rather isolated country, and they cannot invite scientists to study the [animal] population. To our knowledge, there are no local scientists studying tigers," he added.
The director of the Amur branch of the World Wildlife Fund (WWF) told reporters that environmentalists had information about a female tiger and two cubs moving from Primorye towards North Korea.
Russian scientists are also working with their Chinese counterparts in wildlife conservation. Scientists in Primorye and the Chinese province of Heilongjiang were able to establish that 80 Amur snow leopards live in the bordering provinces.
All rights reserved by Rossiyskaya Gazeta.