Damage thwarts deciphering of downed Russian Su-24 plane black box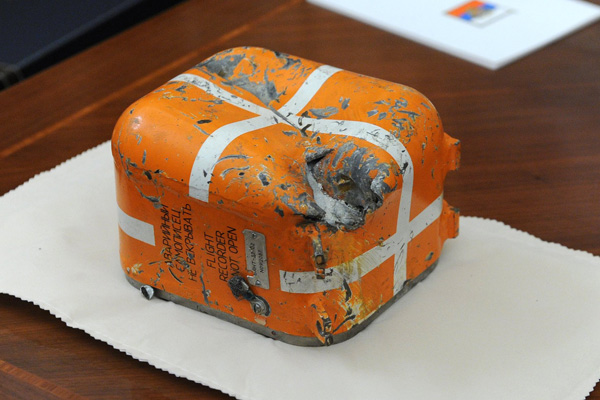 The Su-24 flight recorder.
Kremlin.ru
Reading information from microchips of Su-24 black box is not possible yet
The Russian Aerospace Force has said that reading information from microchips of the Sukhoi Su-24 flight recorder is not possible yet due to the internal damage, specialists will be invited who will be able to work directly with the crystals of the microchips.
"At present, restoring and reading the flight information from the microchips, using the existing method that involves standard equipment of the manufacturing plant of the Inter-State Aviation Committee, does not appear possible because of the internal damage," Lt. Gen. Sergei Bainetov, deputy head of flight safety at the Russian Aerospace Force, said at a briefing on Monday.
The commission for air accident inquiries is going to invite specialized Russian research institutes which have the capability to read information directly from the microchip crystal.
"Unfortunately, this work will take a fairly long time to complete. Everything possible will be done for its successful completion. We will inform you regularly of the results of the inquiry," Bainetov said.
All rights reserved by Rossiyskaya Gazeta.