Putin: Russia to cover Crimea's electricity to needs in full by summer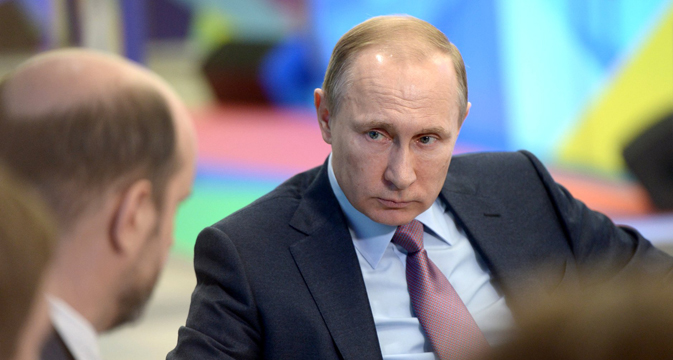 Power supplies to Crimea will double by next spring, Russian President said
Power supplies to Crimea will double by next spring, allowing thus to fully cover the peninsula's electricity needs, Russian President Vladimir Putin has said.
"The Crimean energy bridge is up and running. By next May, before the start of the summer season, Crimea's additional power supply will be doubled to 800 megawatts. The peninsula's needs will thus be fully covered," he said at a video conference on the occasion of the professional day of power engineers.
The authorities will continue to increase Russia's energy potential and encouraging economic growth and development of the housing and utilities and social sectors, Putin said.
In 2015, the increase in power-generating capacities will be 4.6 gigawatts, he said.
All rights reserved by Rossiyskaya Gazeta.