Russia to determine circumstances of Russians' detention in Turkey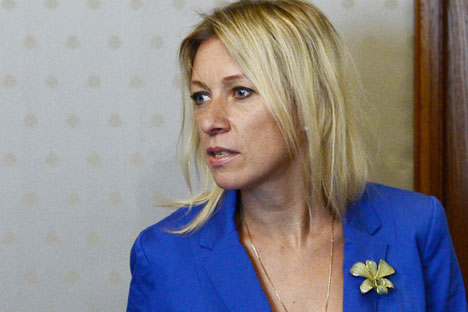 Russia intends to clarify all circumstances of the detention of 3 Russians
Russia intends to clarify all circumstances of the detention in Turkey of three citizens of Russia and the information that the arrested people are refusing contacts with Russian representatives.
"Immediately after receiving information on the detention in Turkey of three citizens of Russia, Russian establishment abroad contacted the Turkish authorities to clarify all circumstances. According to the Turkish police protocols, the detainees have refused contacts with official Russian representatives. We are verifying this information and we will determine all circumstances of the detention," Russian Foreign Ministry official Maria Zakharova told Interfax.
A high-ranking source in the Russian law enforcement structures told Interfax: "According to the information provided by the Turkish side, some seventy suspects were detained immediately after the terrorist attack. Bearing in mind that the arrests were made in hot pursuit and these people were not directly involved in the commission of the terrorist attack, it means that they were within the line of vision of the Turkish special services. All these things raise the question as to why no preventive measures were taken to prevent the terrorist attack."
"The Russian consulate general in Antalya confirms the fact of the detention of three citizens of the Russian Federation. The reason for the detention is currently being clarified," Russian Consul General Alexander Tolstopyatenko said on the Rossiya 24 television channel on Jan. 13.
All rights reserved by Rossiyskaya Gazeta.