Surkov and Nuland will discuss situation in Donbass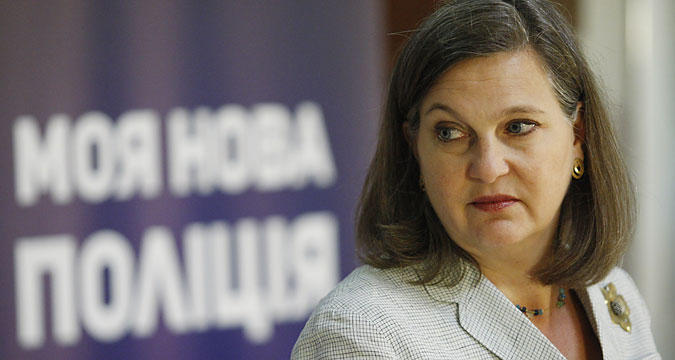 They can meet in Kaliningrad
U.S. Assistant Secretary of State Victoria Nuland and Russian presidential aide Vladislav Surkov are expected to meet in Kaliningrad on Jan. 15, to discuss issues concerning the settlement process in the south-east of Ukraine, a source in Moscow familiar with the situation told Interfax.
"Indeed, Nuland and Surkov are supposed to meet in Kaliningrad today to discuss key issues surrounding the settlement [process] in Donbas," he said.
Another source told Interfax that Nuland was expected to arrive in Russia via the Chernyshevskoye-Kybartai crossing point on the border with Lithuania. The source, however, declined to say when Nuland would arrive or where the meeting would be held. At the same time, he noted that Surkov was already in the Kaliningrad region.
The Kommersant newspaper reported earlier that a meeting between Nuland and Surkov was being prepared.
All rights reserved by Rossiyskaya Gazeta.