Gorbachev: Russian-U.S. summit needed for settling crisis in Ukraine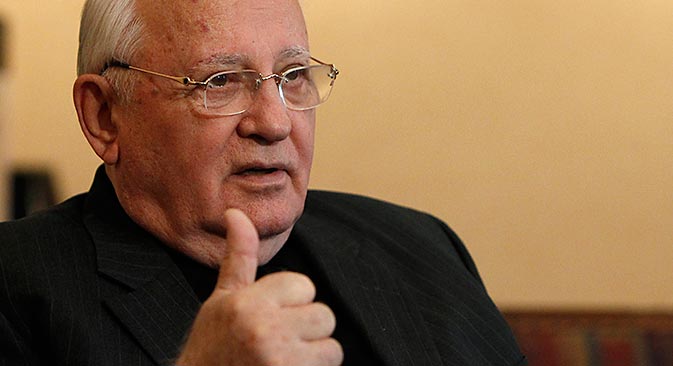 Former Soviet President Mikhail Gorbachev.
Reuters
Russian, U.S. presidents should meet to speed up settlement of the crisis
The Russian and U.S. presidents should meet to speed up the settlement of the crisis in eastern Ukraine, says former Soviet President Mikhail Gorbachev.
Negotiations between Russian presidential aide Vladislav Surkov and U.S. Assistant Secretary of State Victoria Nuland in Kaliningrad last week could mark the beginning of preparations for a bilateral summit dealing with Ukraine, Gorbachev told Interfax on Jan. 20.
"It would have been good if this summit had taken place two years ago, when it was easier to help Ukraine return onto the peaceful development track. The time that has passed has shown that such a summit is necessary today perhaps even more," he said.
The conflicts in Ukraine are growing from day to day, and this process can be stopped only through a regular dialogue between the Russian and U.S. leaders, he said.
"Our leaders should maintain a regular dialogue so as to stop the deepening conflicts. It can't be allowed that Ukrainians should fight Ukrainians again, it's horribly absurd. But it looks like the situation has reached a level at which a disaster cannot be avoided without our leaders' assistance and facilitation," Gorbachev said.
All rights reserved by Rossiyskaya Gazeta.