RUSADA to sign cooperation agreement with UK Anti-Doping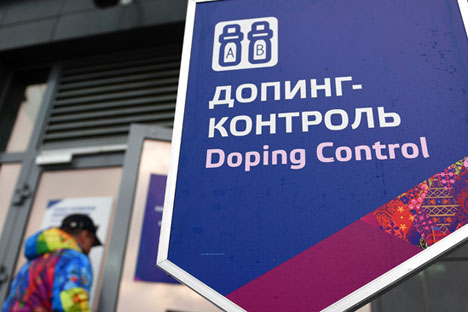 The Doping Control Station in the Laura Biathlon Center during the Sochi 2014 Olympic Games.
EPA
Russian Anti-Doping Agency is expected to sign an agreement with UKAD
The Russian Anti-Doping Agency (RUSADA) is expected to sign a cooperation agreement with UK Anti-Doping (UKAD), Russian Sports Minister Vitaly Mutko told journalists on Jan. 20.
"Negotiations are currently under way. We are preparing to sign an agreement with UK Anti-Doping, which WADA has recommended to us. In the near future, our anti-doping agency will sign an agreement with the British one," Mutko said.
The minister had suggested earlier that Russian athletes' doping samples would be analyzed in the United Kingdom, considering that the Moscow Anti-Doping Laboratory's certificate has been withdrawn as a measure to fight doping in Russian athletics.
At the same time, the right to issue licenses to take doping samples abroad has been returned to RUSADA, Mutko said. RUSADA, WADA, and the Sports Ministry are currently preparing to sign a tripartite agreement regulating the taking of samples outside Russia to be tested abroad.
All rights reserved by Rossiyskaya Gazeta.