Lavrov: 'Show' around Litvinenko to surely complicate Russia-UK relations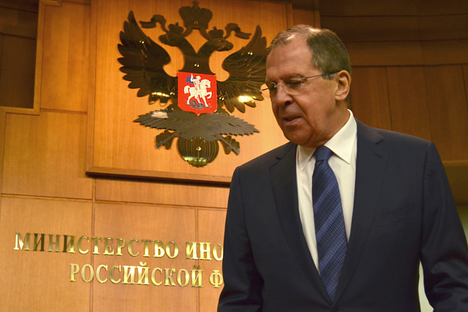 Russian Foreign minister Sergei Lavrov comments the Litvinenko case
The "show" staged around the so-called Litvinenko case is only to worsen the bilateral relations between Russia and UK, Russian Foreign minister Sergei Lavrov said.
"There is one thing I can agree to in what the British Foreign Office said: the Litvinenko case will further complicate our bilateral relations. That's to what I agree completely. But it is not the Litvinenko case, but the show around the Litvinenko case," Lavrov told a press conference on Jan. 26.
"And what's more, the relations will get complicated without any "possibly" or "likely", he said.
All rights reserved by Rossiyskaya Gazeta.