Russia hopes U.S. can obtain Kurdish ally's inclusion in Syria talks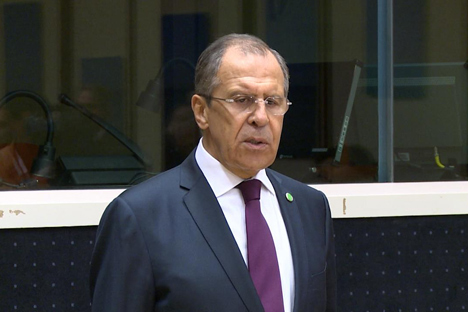 Sergei Lavrov.
Russian Foreign Ministry / Facebook
Russian Foreign Minister Sergei Lavrov held a press conference
Moscow is hopeful that the United States will help secure the inclusion of the Democratic Union Kurdish party in intra-Syrian talks, Russian Foreign Minister Sergei Lavrov told a press conference on Jan. 26.
This party is an ally of the U.S., which is directly supplying it with weapons, the minister noted.
"And attempts are being made to stop this party, which is supported by the U.S. and which they consider to be one of their most effective allies, in the fight against terrorism, from attending the intra-Syrian talks. This is counter-productive. We hope that the U.S. will not leave it at that," Lavrov said.
Russia is not extending direct military assistance to the Iraqi Kurds, but is doing so via Baghdad, because it is aware of the processes taking place in relations between the Iraqi government and the Kurds, Lavrov said.
All rights reserved by Rossiyskaya Gazeta.