Russian serviceman killed in Syria did not take part in ground operation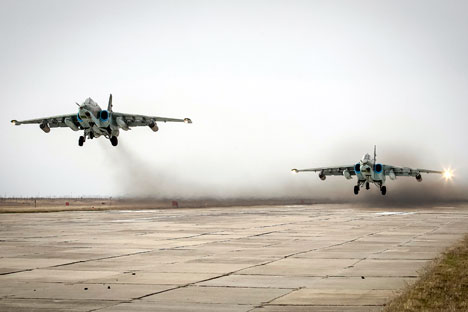 Russian military base in Hmeimim, Syria.
Reuters
A Russian military advisor was recommended for a state decoration
Kremlin spokesman Dmitry Peskov has said, once again, that Russian servicemen, including a military advisor from Russia killed in Syria, are not taking part in any ground operations in Syria.
"They [Russian military advisors] are not participating in any ground operations. They are only providing advice. The [Russian] Defense Ministry has offered explanations. These people are consultants, and it is linked to training our Syrian colleagues [to operate] the hardware that is being delivered to Syria as part of existing contracts," Peskov told reporters on Feb. 4.
"As for the name of the military advisor killed in Syria, the Defense Ministry of the Russian Federation has its own considerations on that score. For this reason, naturally, we cannot disclose his name," the Kremlin spokesman said.
When asked about the reward given to this Russian citizen, Peskov said: "If the document [decree on awarding] is of an open nature, we will comment on this."
"Training is conducted in such a way, and in places where it is deemed expedient," he added.
A Russian military advisor was recommended for a state decoration, the Russian Defense Ministry told Interfax on earlier on Feb.3.
All rights reserved by Rossiyskaya Gazeta.