1,000 servicemen to take part in Selenga-2016 Russian-Mongolian exercises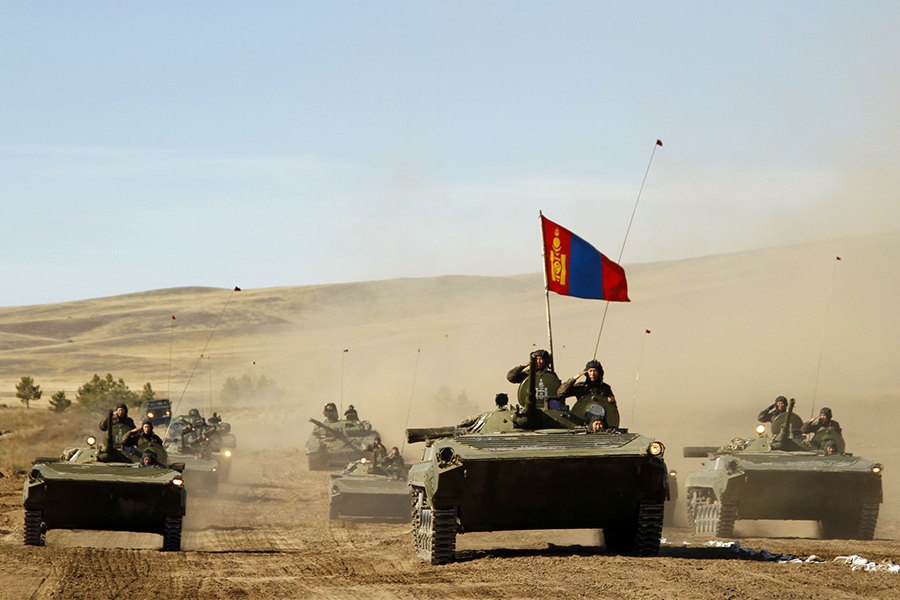 Selenga 2012 Russian-Mongolian exercises
Mil.ru
Selenga exercises have been an annual event since 2008.
The first round of consultations planning the Selenga 2016 Russian-Mongolian exercises has come to an end in the Eastern Military District, district spokesman Col. Alexander Gordeyev told Interfax-AVN on Feb. 8.
"Representatives of the Eastern Military District and the Mongolian Armed Forces agreed at the planning conference held in the capital city of the Republic of Buryatia, Ulan Ude, that the Selenga exercises would be held at the Burduny range in the period from August 29 to September 7 of this year, and about 1,000 servicemen will be engaged in the drills from both sides," he said.
"Servicemen of the joint group of forces will practice tactics of an anti-terrorism operation, create a safety zone in a designated area, and block and liquidate simulated illegal armed units," he said.
The second planning conference will be held in Ulaanbaatar, Mongolia, in April.
Selenga Russian-Mongolian exercises have been an annual event since 2008.
All rights reserved by Rossiyskaya Gazeta.