Peskov: One should ask Defense ministry about Russian troops in Syria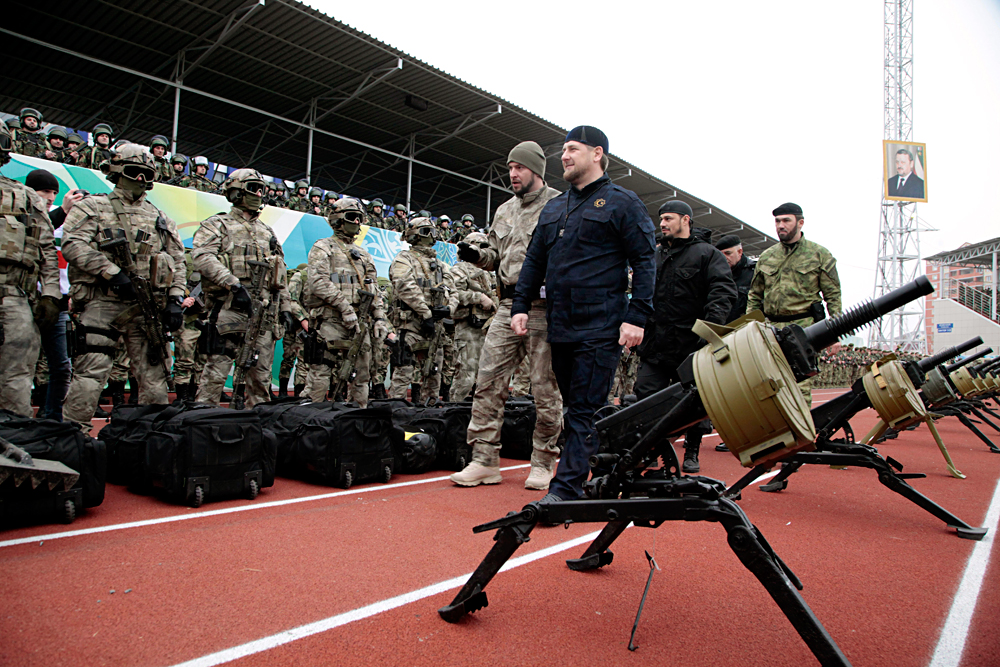 Chechnya's leader Ramzan Kadyrov inspects Chechen special forces in Grozny, Dec. 28, 2014.
AP
Peskov commented on the news about Chechen special task force in Syria
Russian Presidential Press Secretary Dmitry Peskov said that any request to confirm participation of Russian servicemen in the ground operation in Syria should be addressed to the Russian defense and law enforcement authorities.
"I proceed from the fact that we have the Russian Armed Forces, the Interior Ministry troops, but they are [Russian] federal [forces]. And therefore, the question about confirmation of any location of particular servicemen should be addressed to the respective state agencies," he told reporters.
"We shouldn't be talking about the Chechen special task force, but respective federal forces," Peskov went on.
This is how Peskov commented on the news piece that was broadcast by Russian television on Feb. 7, in which Chechen leader Ramzan Kadyrov said that the Chechen special task force trained in Chechnya has long been located in Syria to counteract the 'Islamic State'.
Also, Peskov recalled that "the Russian Defense Ministry has repeatedly elaborated on who is in Syria, since when and what their job is there."
"I suggest being guided by the respective statements of the Russian Defense Ministry in the first place. Defense Ministry officials have repeatedly provided comprehensive information about who is in Syria and for what purpose," Peskov said.
All rights reserved by Rossiyskaya Gazeta.