Diplomat:Impossible to restore relations unless Turkey apologizes for Su-24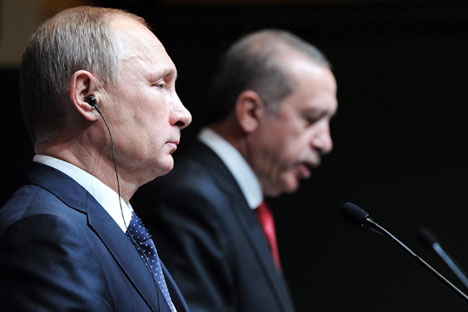 Turkey must formally apologize for the destruction of the Russian plane
Restoration of relations with Turkey will be out of the question until it meets the Russian demand for punishing the culprits behind the crash of Russia's Sukhoi Su-24 bomber on November 24, 2015, Russian Ambassador to Ankara, Andrei Karlov has said.
"The crisis in our relations with Turkey 100 percent depends on the behavior of the Turkish administration. We have clearly stated what we are expecting from Turkey; Russian President Vladimir Putin has spoken about that," Karlov said, in an interview with the Rossiya 24 (VGTRK) television channel.
Turkey must formally apologize for the destruction of the Russian plane, punish the culprits, and compensate Russia for the damage incurred, he said.
"I am afraid we will not be able to speak about any normalization of relations until these conditions are met," Karlov said.
All rights reserved by Rossiyskaya Gazeta.