Russian Union of Journalists appeals to German colleagues for solidarity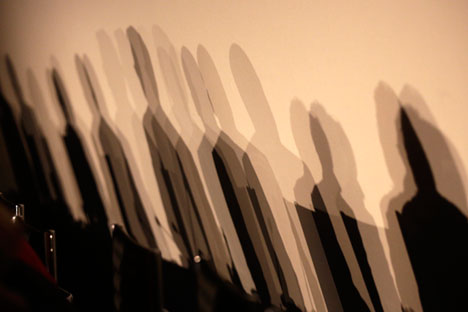 Moscow Union of Journalists was outraged by the launch of a criminal inquiry by Berlin prosecutors against Russia's Channel One journalist.
Reuters
A criminal inquiry was launched against Russian TV journalist in Berlin
The Russian Union of Journalists (RUJ) has sent the German Association of Journalists a letter asking it to demonstrate professional solidarity on the subject of law enforcement agencies interfering with the process of journalistic investigation, the RUJ said on its website.
In the letter to his German counterparts RUJ chairman Vsevolod Bogdanov drew their attention to a journalist's professional freedom and right to conduct his own investigation.
"For us, any persecution of our colleague in relation to his professional activity constitutes gross violation of the generally accepted democratic rights that we have always, until recent events, considered European states, and primarily Germany, to be defenders of. We are certain that no political interests, no geopolitical disputes must obstruct the free work of journalists who are fulfilling their duty," Bogdanov said.
The RUJ hopes that the German union of journalists will publicly express its opinion on the violation of the right to journalistic investigation and the actions of the Berlin prosecutors.
It was reported that the Secretariat of the Moscow Union of Journalists was outraged by the launch of a criminal inquiry by Berlin prosecutors against Russia's Channel One journalist Ivan Blagoy. They also sent their German colleagues a request "to show solidarity and stand up for Ivan Blagoy."
Russian media watchdog Roskomnadzor head Alexander Zharov also commented on the incident, calling the story "absolutely politically-charged."
The reason behind the criminal probe being opened was a Russian TV report released in mid-January. According to the report, a 13-year-old Russian girl named as Lisa was kidnapped and raped in Berlin by Arab migrants. Lawyer Martin Luithle asked prosecutors to investigate the report, as he believed that the report instigates ethnic hatred. Now Blagoy faces from three months to five years in prison if the charges against him are proven.
German prosecutors said that nobody in fact kidnapped the girl, as she had simply left her home being afraid to face an awkward conversation with parents due to some school problems. She then hid at the home of her male friend for more than 24 hours before she reappeared at her parents' after they reported that she had gone missing. However, she had no sexual contact during this time, the prosecutors said.
However, investigators learned that Lisa actually had sexual relationships with several men before her disappearance. Prosecutors then opened a rape case, suspecting two men of Turkish origin.
All rights reserved by Rossiyskaya Gazeta.