Khodorkovsky not to pay attention to Russia declaring him wanted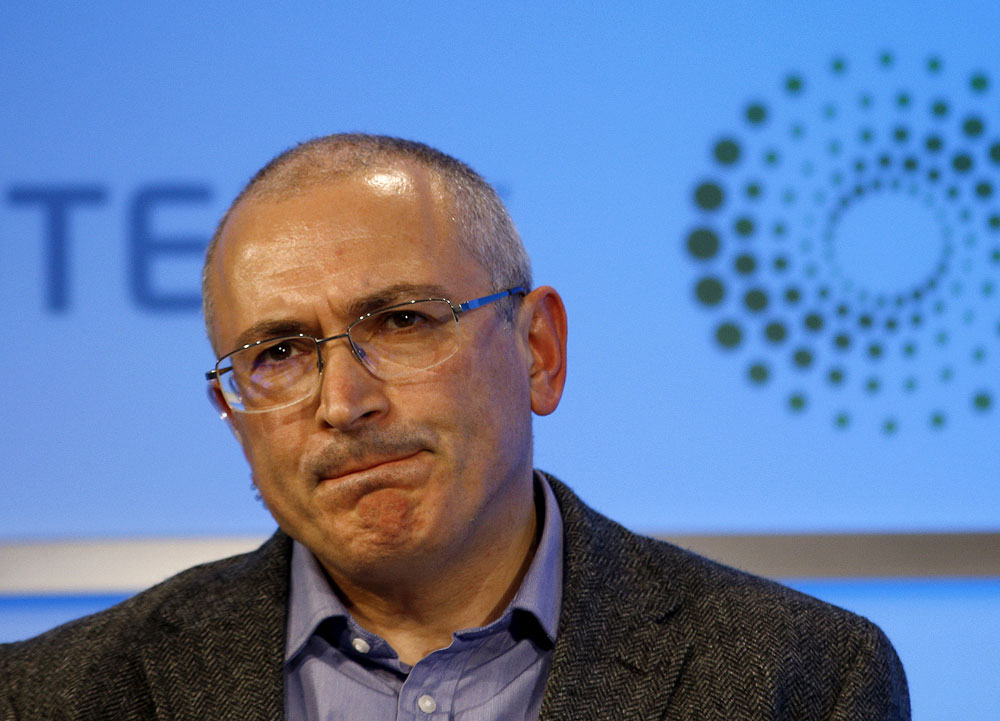 Former Russian tycoon Mikhail Khodorkovsky.
Reuters
Former Yukos CEO does not intend to limit his movements around the world
Former Yukos CEO Mikhail Khodorkovsky does not intend to change his plans or limit his movements around the world after he was declared internationally wanted through Interpol, Khodorkovsky's spokesperson Olga Pispanen told Interfax on Feb. 11.
"Mikhail Borisovich has not paid any attention to it and will not do so," Pispanen said.
The former Yukos head will not change his plans and will continue to travel freely, she said.
"In normally developed and democratic countries, the judicial system is independent, and they themselves adopt decisions, unlikely our judicial system. Consequently, we will hope that they [Interpol's Central Office in Lyon] will take all nuances of this case into consideration," she said.
Pispanen, however, declined to suggest whether Interpol's Central Office would agree to put Khodorkovsky on its international wanted list or would refuse to do so, describing this case as politically motivated.
Russian Investigative Committee spokesman, Vladimir Markin, told Interfax on Feb. 11, that Khodorkovsky had been put on the international wanted list. He said that the Russian Investigative Committee had declared the former Yukos head internationally wanted in December 2015.
For his part, a source familiar with the situation, told Interfax that Khodorkovsky had been declared internationally wanted through Interpol, as part of an inquiry into the murder of Neftyugansk Mayor, Vladimir Petukhov.
All rights reserved by Rossiyskaya Gazeta.