Moscow and Helsinki agree to set up joint group on Middle East refugees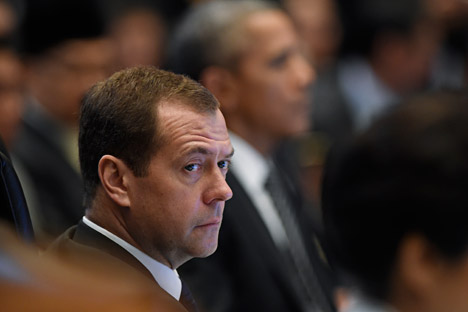 Medvedev said EU permitted migrant problem to reach its current scope
Russia and Finland have agreed to set up a joint group on Middle Eastern refugees in Europe, Russian Prime Minister Dmitry Medvedev has said.
He said, in an interview with the German newspaper Handelsblatt, shortly before his visit to Munich for the International Security Conference, that the Finnish administration was concerned about the arrival of some refugees to Finland via Russia.
"But we have no legal basis for stopping them. There's the European Convention on Human Rights, which we have joined. We intend no harm, and it's not our intention to dilute our neighbour, Finland, with these migrants. But what can we do?" he said.
"We've agreed to create a joint group to streamline our efforts on this issue and we'll continue to do so. We are ready to work with everyone, including Germany," he said.
Medvedev stressed that the EU authorities permitted the migrant problem to reach its current scope.
All rights reserved by Rossiyskaya Gazeta.