Russia-U.S. group on Syria ceasefire to involve diplomats, servicemen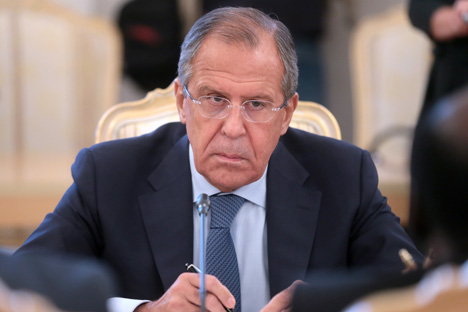 Lavrov said he hoped that the opposition would keep its obligations
Russia and the United States have set up a working group on the Syria ceasefire; the group will involve diplomats and servicemen, Russian Foreign Minister Sergei Lavrov has said.
"We have agreed to set up a task group; it will convene in Geneva yesterday and will have regular meetings chaired by Russia and the United States and engaging experts," he said at a press conference, after a meeting of the International Syria Support Group (ISSG).
The group will include diplomats and servicemen, amongst others, he said.
Lavrov also said he hoped that the opposition would keep its obligations.
"I hope that the opposition and those who are controlling various [opposition] groups will no longer have a reason to dodge their obligations," he said.
Besides, Moscow hopes that ISSG members will influence opposition groups, the Russian foreign minister said.
"Hopefully, ISSG countries will use their influence on relevant opposition groups to make sure that they fully cooperate with the UN," he said.
All rights reserved by Rossiyskaya Gazeta.