Medvedev: Saudi Arabia thinking about creating nuclear weapons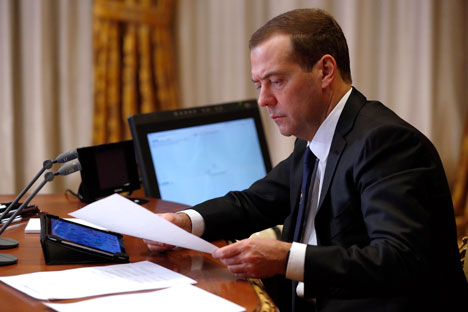 Russia's Prime Minister Dmitry Medvedev.
Dmitry Astakhov / TASS
Russian Prime Minister gives interview to the Time magazine
Some countries are thinking about creating nuclear bombs after what has happened in North Africa and the Middle East, Russian Prime Minister Dmitry Medvedev has said.
"I remember when I was informally [communicating] with the leaders of Arab countries within the framework of the League of Arab States I was delicately told: you know, we have been receiving information that Iran has been working, and someone else has been working too, and anything can happen in the region. Colleagues from Saudi Arabia told us they would also think about it, given the circumstances," Medvedev told Time in an interview.
Many countries "are seriously thinking" about creating their own nuclear bomb "after a series of events, including those in North Africa, the Middle East," he said.
"The provoking of the creation of nuclear weapons" is a serious danger, the prime minister said.
All rights reserved by Rossiyskaya Gazeta.