Russian Transport Ministry hopes to return all Russian trucks within 24 hrs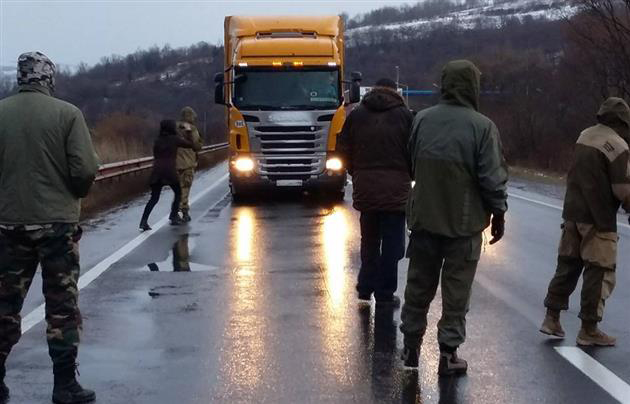 The action began on the evening of Feb. 11 near the village of Nyzhniye Vorota.
Mukachevo.net
The Ministry has received official response from the Ukrainian authorities
Russia's Ministry of Transport has received an official response from the Ukrainian authorities and hopes to return all trucks currently blocked in Ukrainian territory within the next 24 hours, Russian Deputy Transport Minister, Nikolai Asaul, said in an interview with the Rossiya-24 (VGTRK) television channel.
"We've got an official reply from the Ukrainian side that tells us of its intentions and makes the representation that official Kyiv is, at last, about to take the situation under control. Today they've held a teleconference with the regions where Russian carriers are being subjected to illegal actions. They have asked us to deliver details of every vehicle, including its geographical coordinates, and we expect that such a coordinated effort of Kyiv central authorities, with the support from law enforcement bodies, will result in the remaining trucks being released from Ukrainian territory within the next 24 hours," he said.
It was reported earlier that actions to block the travel of trucks with Russian license plates have been conducted in ten regions of Ukraine since February 11. In response, on Sunday Russia suspended trucks with Ukrainian license plates from operating in its own territory. The Ukrainian side, in turn, moved to officially suspend the transit of Russian trucks in Ukrainian territory.
All rights reserved by Rossiyskaya Gazeta.