Humanitarian aid brought to Burj Islam in Syria's Latakia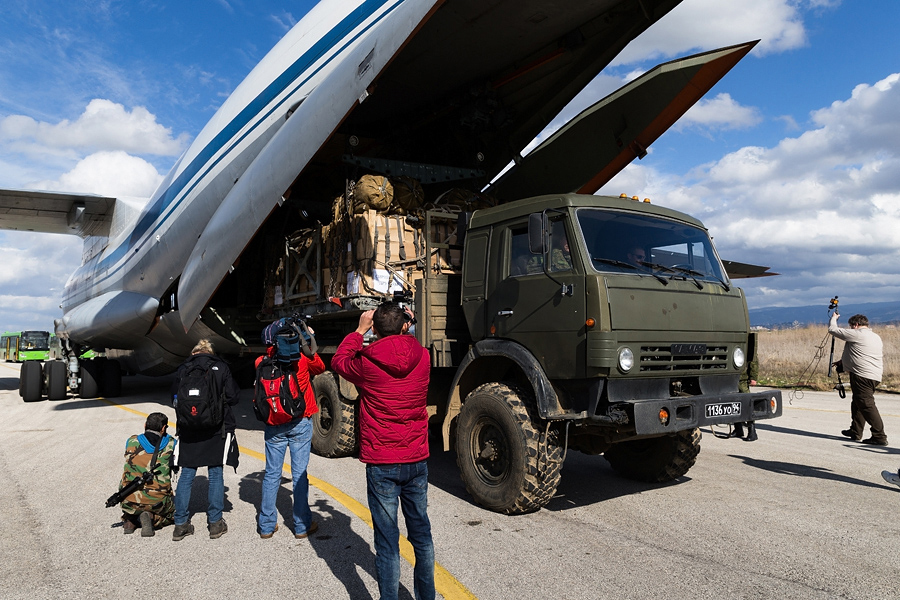 Burj Islam lies on the Mediterranean coast, about 12 km north of Latakia
Humanitarian aid from Russia and the Syrian authorities has been delivered to the city of Burj Islam, in the Latakia province in northern Syria.
Burj Islam lies on the Mediterranean coast, about 12 kilometers north of Latakia. It has a population of about 20,000, mostly Turkmen (Syrian Turks residing in border areas).
Burj Islam Mayor, Zubayr Irik, assured journalists before distributing humanitarian aid, that the city had everything it needed thanks to the support from Russia and the central Syrian authorities.
"We are celebrating today as we distribute humanitarian aid amongst Turkmen. This aid will primarily go to the families of those who have been wounded, killed, or have gone missing in the war," Irik said.
A large share of Burj Islam residents come from war-torn Syrian regions, he said.
"We had no problems with the accommodation of refugees. Many city residents gladly took them in," the mayor said.
"Local residents are mostly employed in agriculture: they grow vegetables and citrus fruit. We have well developed infrastructures. We support President Bashar al-Assad. He is the guarantor of our security and he gives us everything we need," the mayor said.
Despite their nationality and the proximity to the Turkish border, the city residents unanimously identify themselves as Syrian citizens.
All rights reserved by Rossiyskaya Gazeta.