Kremlin: Delivery date of S-300s to Iran unclear due to payment issues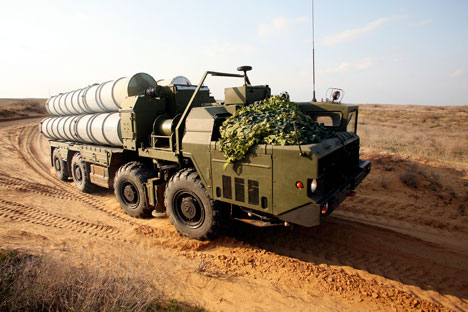 A S-300 long range surface-to-air missile system
Dmitry Rogulin / TASS
Kremlin said it is too early to name the exact delivery date for the S-300s
Too early to talk about particular dates of S-300 delivery to Iran, as the deal has not been properly paid for, Russian presidential press secretary Dmitry Peskov told journalists on Feb. 18.
Russian President Vladimir Putin discussed Russian-Iranian military-technological cooperation at his recent meeting with Iranian Defense Minister Hossein Dehghan. "Various issues related to military-technological cooperation in general were discussed," Peskov told.
Peskov said that it is too early to name the exact delivery date for the S-300s.
"There are no concrete dates so far, because there are problems related to the payment and so on. The deal has not yet been properly paid for, and therefore it is premature to talk about concrete dates so far," he said.
All rights reserved by Rossiyskaya Gazeta.