Russia sees new NATO-Serbia agreement as attempt to broaden influence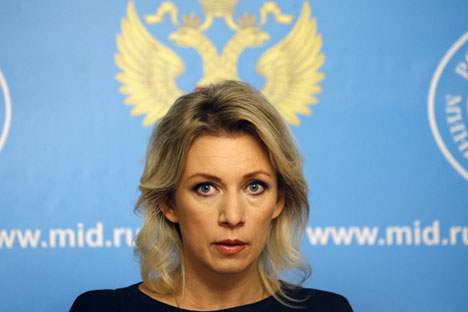 Russian Foreign Ministry pokesperson Maria Zakharova.
EPA
Russian Foreign Ministry comments the recently signed NATO-Serbia agreement
Moscow has described a logistics support agreement signed between NATO and Serbia as yet another attempt by NATO to broaden its sphere of influence, Foreign Ministry spokesperson Maria Zakharova said on Feb. 18.
She was commenting on the recent ratification by Serbian parliament of the agreement signed between Belgrade and the NATO Support and Procurement Organisation.
"Our position on the alliance's ambition to develop and expand its ties with partner states is well known. We believe this ambition is quite imposing. We are seeing it primarily as NATO attempts to use whatever means to get as many countries as possible into the orbit of its geopolitical influence," Zakharova said at a briefing in Moscow.
"In this context, Moscow particularly notes the invariability of the official Serbian position that was reaffirmed by Prime Minister Vucic about Belgrade being committed to military neutrality," the spokeswoman said.
All rights reserved by Rossiyskaya Gazeta.