Naryshkin unaware of U.S. Plan B for Syria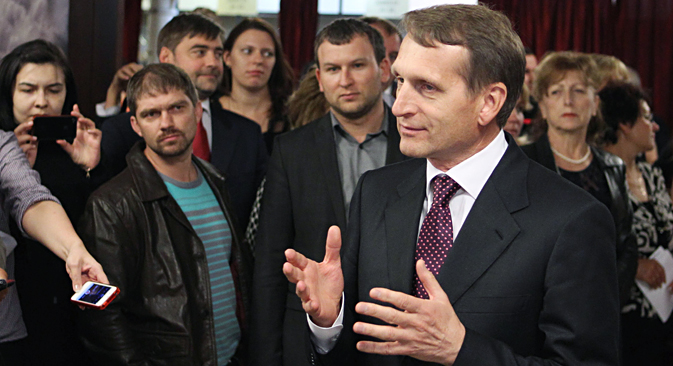 The question should be put to senior U.S. officials, he said
Russian Duma Speaker Sergei Naryshkin has said he is unaware of the contents of Plan B on Syria announced by senior United States officials.
"I know nothing about Plan B," he told reporters in Vienna, responding to a question posed by Interfax.
The question should be put to senior U.S. officials, including Vice President Joe Biden, he said.
Russia is determined to honor the agreements reached on Syria, in particular, the proposals set out in the U.S.-Russian statement on ceasefire, the Duma speaker said.
"We need to do whatever is necessary for the joint statement proposing the ceasefire to be implemented," he said.
Russia and the U.S. and their coalition partners have every possibility to make sure that the tasks put forward in the joint statement are fulfilled, he said.
All rights reserved by Rossiyskaya Gazeta.