4 killed in Vorkuta mine blast; 26 miners missing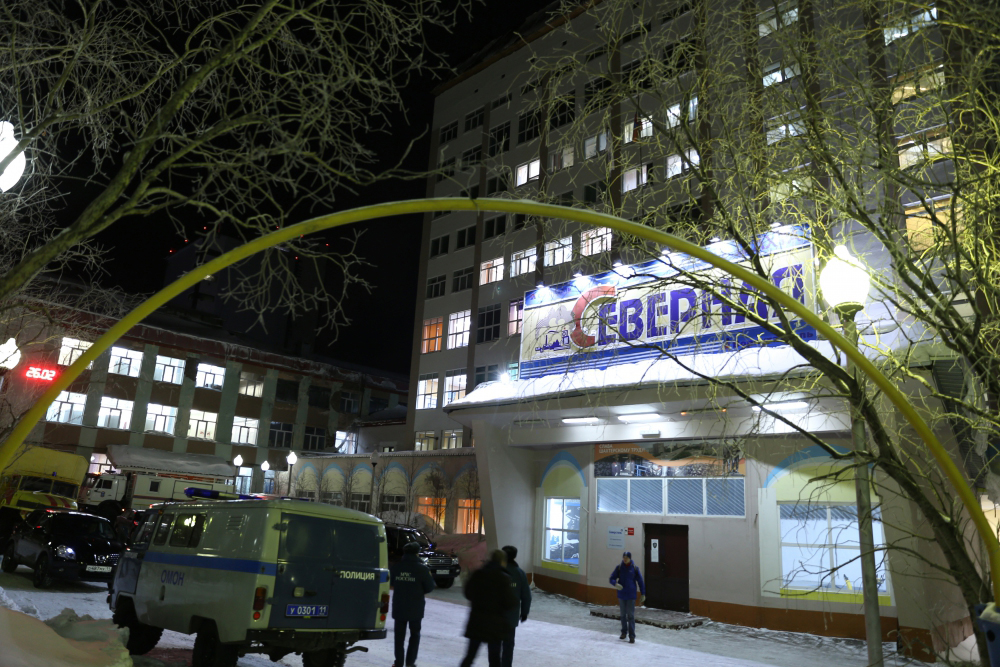 Severnaya mine in Vorkuta.
mchs.gov.ru
The accident occurred at the Severnaya mine in Vorkuta on Feb. 25
Four people have been killed and 26 are missing as a result of a blast and collapse of the Severnaya mine in Vorkuta, Russian Investigative Committee spokesman Vladimir Markin said.
"Currently, the fate of 26 mine workers is unknown, four people have been killed," he told Interfax on Feb. 26.
For its part, the Emergency Situations Ministry's Main Directorate in Komi told Interfax that more and more personnel and equipment are being drafted in. "Rescuers in Vorkuta work risking their lives, get tired, need to shift. This morning 70 mine rescuers from Kemerovo and Novokuznetsk were due to fly out to Vorkuta to help them. But it is not clear yet if the airport will be able to take them in, what the whether will be like," a source said.
The accident occurred at the Severnaya mine in Vorkuta on February 25. Initially, there were reports of a mine bump (rock burst). There were 110 people inside the mine at the time, 80 miners were lifted to the surface. According to the latest data, four people have been killed, and eight were injured and are being treated. Another 26 miners are still missing.
Vorkutaugol's Technical Director Dmitry Paikin said at an emergency meeting at the Severnaya mine early on Feb. 26 morning that there were two explosions at the mine, which caused demolition and fire, thus complicating the rescue effort.
"The preliminary information is that an explosion occurred at the longwall yesterday afternoon. The people were evacuated immediately. Approximately one hour later a second explosion occurred," he said at the meeting chaired by Emergency Situations Minister Vladimir Puchkov.
Several heaps of rubble formed at the epicenter of the explosions, Paikin said. "A fire broke out. Putting it out with conventional methods does not appear possible yet. We will be looking at the possibility of temporary isolation of the fire area," the company's technical director said.
Currently, access to the longwall is hampered by rubble.
There is heavy smoke inside the mine at the moment, said Paikin, adding that ventilation systems are working normally.
At around 4 a.m. Puchkov told reporters that mine rescuers are trying to make contact with the miners trapped underground. "Our mine rescuers are trying to establish contact in every possible way. We are not losing hope and continue working," Puchkov said.
The rescue effort is being hindered, he said.
"We have three major heaps of rubble on one side of the accident site, and heavy smoke on the other," Puchkov said
All rights reserved by Rossiyskaya Gazeta.