Lavrov: Kurdish, Sunni units join agreement on ceasefire in Syria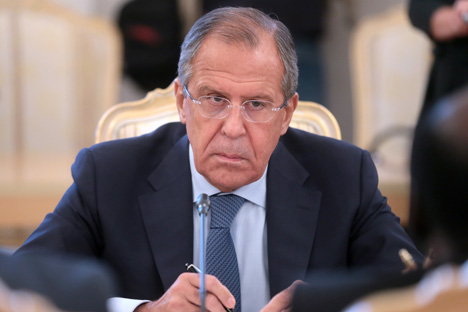 A whole unit of the numerous Syrian opposition units have done it, he said
Russian Foreign Minister Sergei Lavrov said Kurdish units and numerous Sunni groups in eastern Syria have joined the agreement on ceasefire in this country.
"The Democratic Union party and other Syrian Kurd groups have already done that," Lavrov told a press conference in Moscow on Feb. 26.
"A whole unit of the numerous Syrian opposition units in the eastern part of the country have done that, including the Sunni units that have made contact with the Russian military," Lavrov said.
All rights reserved by Rossiyskaya Gazeta.